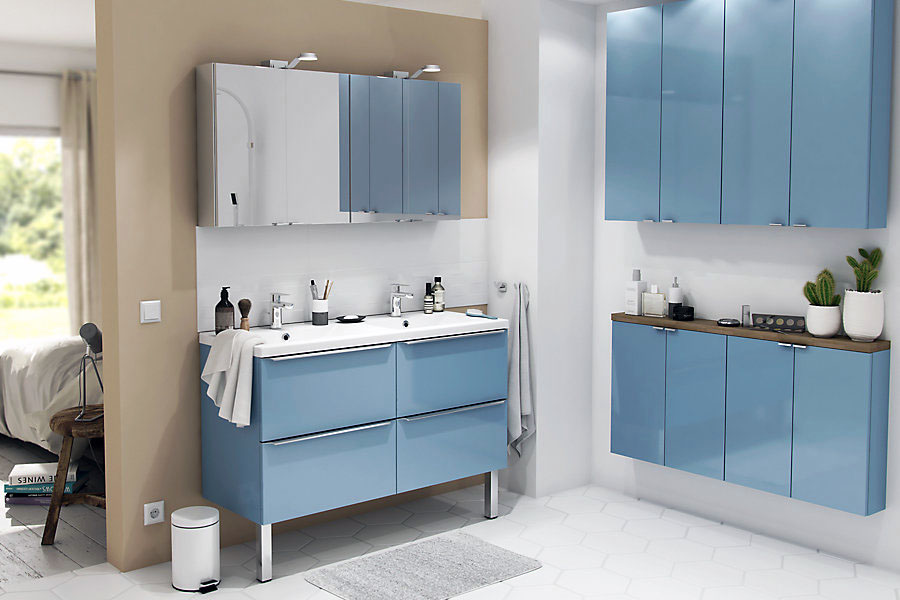 Interior decoration trends 2018 update
Do you think that your current layout needs renovating? Or perhaps you simply want to refresh an old and tired colour scheme? Let's explore some design trends that will dominate in 2018 when it comes to kitchen and bathroom renovation projects.
We have selected some of the design trends which will dominate bathroom and kitchen renovation work in 2018. For a free quotation or advice contact us today, we're here to help.
— bold high contrast colours
— metalic and industrial touches
— getting back to the nature and plenty of timber
— open shelving
— disguised and concealed lighting
— smart and "intelligent" appliances
---
Testimonials
Don't just take our word for it; see what our customers have to say.
"Florek Renovations have done work on my house for some years. This week they thoroughly redecorated the whole of the outside of my house, including replacing woodwork, and two thirds of the inside, restored the garage roof, and renovated the outside of the garage. This was done very quickly to a very high standard indeed, at a very reasonable price. Florek Renovations also rectified numerous small electrical and other problems in the house, and the garden, often without even being asked, and fitted two new secure windows, and a cupboard for the boiler, in record time. The house has been transformed. The disruption was, given the considerable scale of the works, minimal, and the guys working here were extremely friendly and helpful. I really cannot recommend them highly enough."

Father Patrick

St. Laurance Church, Cambridge

"I've been Parish Priest at St Laurence Church Cambridge for over six years. My predecessor assured me that any work on our buildings could be safely entrusted to Walter Florek. This has proved to be the case time an again. All sorts of work have been successfully carried out and at a reasonable price. These include general maintenance, electric and plumbing work. Walter also arrange to have 17 solar panels fitter to the house roof a few years ago. At the moment Walter is arranging for a new shower and tiling in an upstairs bathroom which has been leaking. Several parishioners have also asked Walter to do work for them and it has always been carried out to their complete satisfaction."

Andrew B.

Cambridge

"Sally and I wanted to thank you and your team for the excellent job you did at Closefield. We approached a few companies to do the work but everyone said it was too big a task. You came highly recommended by some close friends of ours so we invited you to quote for the work. The final result is absolutely fantastic, the attention to detail in making sure that the windows were properly finished off and the outside of the house has never looked so good. You and your team were excellent to work with, you turned up on time, worked long hours and seemed to take a great pride in the work. If you were unable to come on any day or the weather forecast was poor you always let us know. Thank you very much and we would be very happy to recommend you or give any references requested."

Andy P.

Cambridge

"Florek Renovations were highly recommended to me. I have been extremely pleased with their workmanship and the willing manner in which they ensure they do what you want. They arrived promptly, worked efficiently and made suggestions to improve the different jobs as they went along. They installed a toilet, moved a cloakroom wall including electric meters, made two large cupboard/shelf pieces of built in furniture, and errected pantry and bedroom shelving."

Kenneth S.

Cambridge