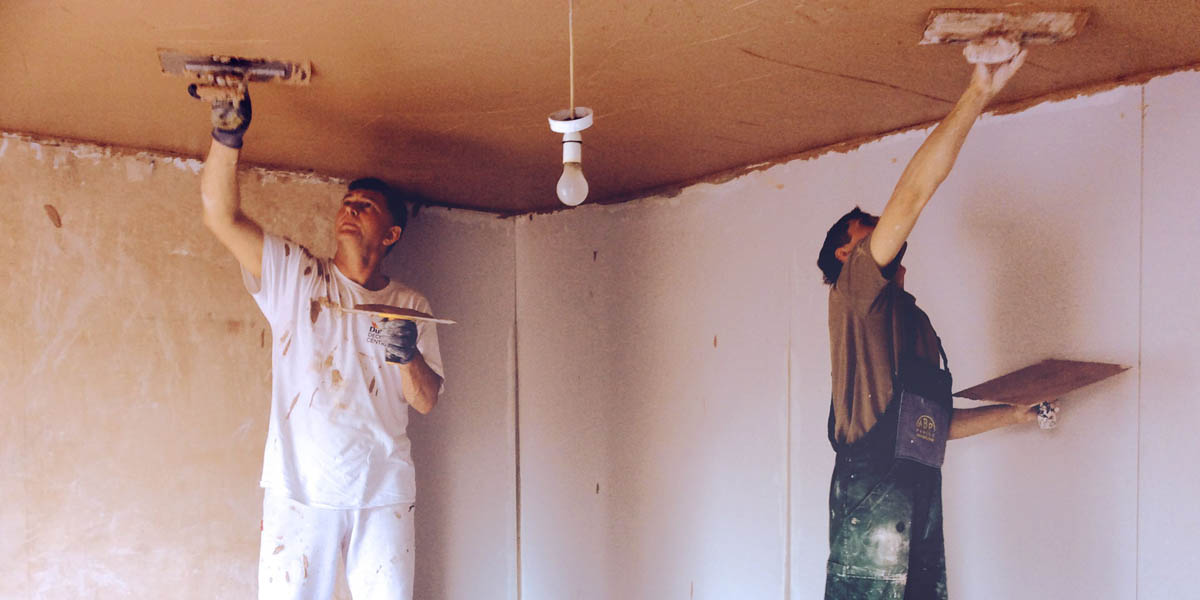 We renovate houses with passion and positivity
We are a trustworthy company that value listening to our customer's needs. Only when we truly listen can we effectively provide the services they require. We want to create a space where new standards of ethics and superior quality meet.
About Florek Renovations
Florek Renovations has been operating since 2006. The company was originally located in Cambridge but we have recently we have expanded our services and offices into Cardiff, Wales.
The main objective of the company is to provide all aspects of renovation focusing on professional interior and exterior painting & decorating.
Residential renovation services that our company has on offer can help you save time from the first phone call to the project completion. By prioritizing major and minor home repairs and multitasking with our amazing team, we complete jobs faster and more efficiently than your typical 'renovation for hire' team.
We specialise in:
Interior and exterior painting and decorating
Renovation of new and old buildings
Interior design
Complete kitchen and bathroom fittings– including plumbing and electrics
Wall and floor tiling
Heating and electrical fixture
Flooring – wood, ceramic,vinyl
Walter Florek
My career in renovation and painting started 25 years ago after I graduated from Cracow University of Economics in Poland. I was drawn into the industry by a passion to make the world a more beautiful place. I love working on a project from beginning to end and seeing the transformation from a vision becomes a reality. High quality workmanship and customer care has always been central to everything I do.
In 1990 I had the fantastic opportunity to work for Schmitt GMBH, part of Raine Schmitt. The only catch was this job required me to move to Germany. Excited by the adventure, I jumped at the chance and for 8 years it was my home. I learnt so much over those years, I had access to an incredible mix of theory and real life experience and this combination was the perfect preparation for owning my own company.
I joined my family in Poland and for 3 years I built up my own business there. The recession of the 90's put a lot of pressure on Polish businesses and I decided to look for more opportunities abroad. This venture led me to the USA.
I was offered a manager's position in Delta Construction under George Jagiewsky in beautiful Manhattan, the heart of New York. At the same time, I also managed my own small company in New Jersey. During that time I worked on larger renovation projects, I loved the unique challenges these provided me with and the wider perspective it gave me that I now have in all the jobs I do.
In 2006, I relocated to the UK looking for new challenges. Using all my previous experience and know-how, I launched Florek Renovations which has gone from strength to strength. I have lived here for ten years now and finally feel like I have found my place on earth.
As an open-minded, enthusiastic person I bring passion and positive energy to everything I do. All projects I take on get 100% of my energy and the greatest satisfaction of all is a happy customer.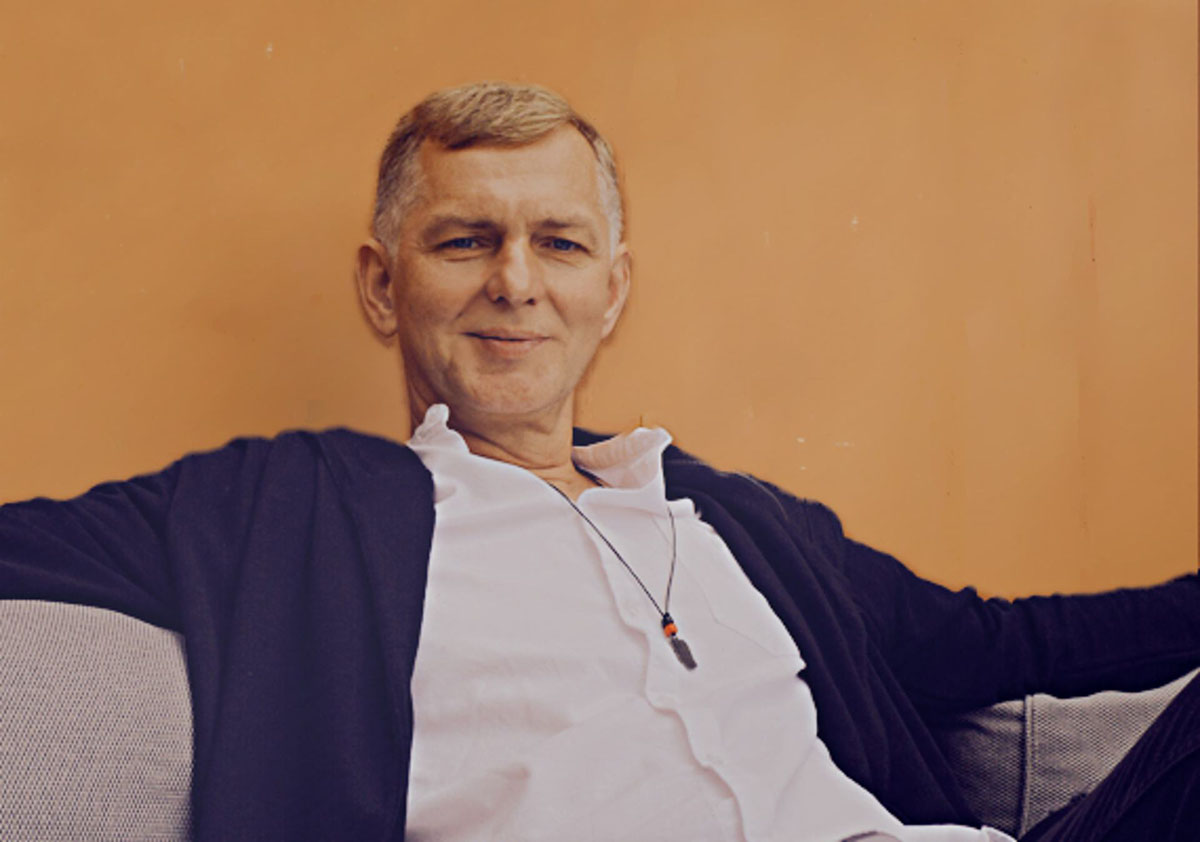 Testimonials
Don't just take our word for it; see what our customers have to say.
"Florek Renovations have done work on my house for some years. This week they thoroughly redecorated the whole of the outside of my house, including replacing woodwork, and two thirds of the inside, restored the garage roof, and renovated the outside of the garage. This was done very quickly to a very high standard indeed, at a very reasonable price. Florek Renovations also rectified numerous small electrical and other problems in the house, and the garden, often without even being asked, and fitted two new secure windows, and a cupboard for the boiler, in record time. The house has been transformed. The disruption was, given the considerable scale of the works, minimal, and the guys working here were extremely friendly and helpful. I really cannot recommend them highly enough."

Father Patrick

St. Laurance Church, Cambridge

"I've been Parish Priest at St Laurence Church Cambridge for over six years. My predecessor assured me that any work on our buildings could be safely entrusted to Walter Florek. This has proved to be the case time an again. All sorts of work have been successfully carried out and at a reasonable price. These include general maintenance, electric and plumbing work. Walter also arrange to have 17 solar panels fitter to the house roof a few years ago. At the moment Walter is arranging for a new shower and tiling in an upstairs bathroom which has been leaking. Several parishioners have also asked Walter to do work for them and it has always been carried out to their complete satisfaction."

Andrew B.

Cambridge

"Sally and I wanted to thank you and your team for the excellent job you did at Closefield. We approached a few companies to do the work but everyone said it was too big a task. You came highly recommended by some close friends of ours so we invited you to quote for the work. The final result is absolutely fantastic, the attention to detail in making sure that the windows were properly finished off and the outside of the house has never looked so good. You and your team were excellent to work with, you turned up on time, worked long hours and seemed to take a great pride in the work. If you were unable to come on any day or the weather forecast was poor you always let us know. Thank you very much and we would be very happy to recommend you or give any references requested."

Andy P.

Cambridge

"Florek Renovations were highly recommended to me. I have been extremely pleased with their workmanship and the willing manner in which they ensure they do what you want. They arrived promptly, worked efficiently and made suggestions to improve the different jobs as they went along. They installed a toilet, moved a cloakroom wall including electric meters, made two large cupboard/shelf pieces of built in furniture, and errected pantry and bedroom shelving."

Kenneth S.

Cambridge
Our mission is to provide the best renovation services. The competitive prices we offer are never at the expense of quality. You will be satisfied with our work knowing that we take all necessary steps to meet your requirements and get the job done properly.
Get in touch